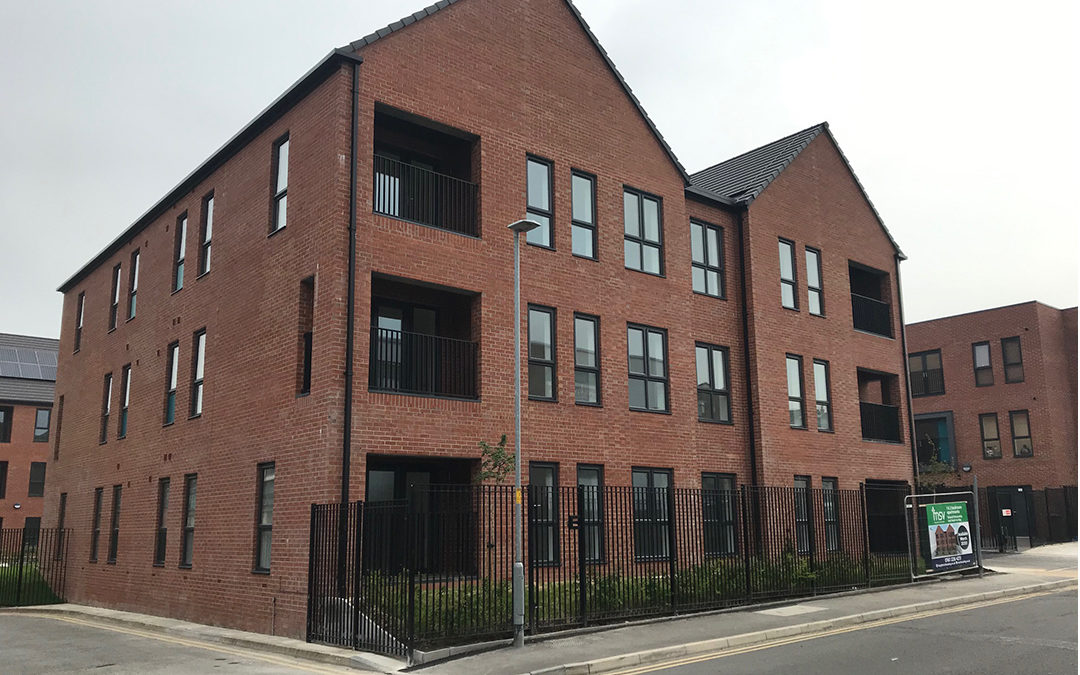 Castle Street, Stalybridge reached Practical Completion last month (16 June 2020) with the handover of Phase 2 which comprises 18 Apartments for sale in two blocks of 12 and 6.
Phase 1 was completed in November 2018 and comprised 38 Apartments for social rent.
The Client is Mosscare St Vincent's Housing Group – a longstanding Housing Association Client.
Principal Contractor – Rowlinson Constructions
Architect – Pozzoni Architecture Limited
Structural Engineer – Atkinson Peck Limited
Quantity Surveyor, Employer's Agent and Principal Designer – Appleyard & Trew LLP
These photos illustrate the front block of 12 Apartments plus some interior shots.