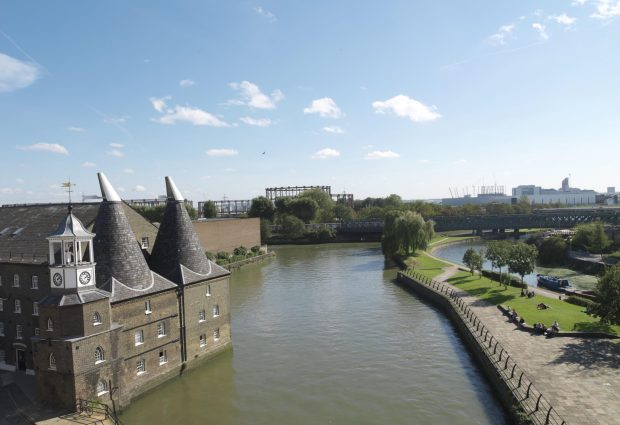 Office Manager Lauren Interviewed LLP Partner Matthew Steggall on a fantastic project he is working on, 3 Mills Studio.
Matthew, could you tell us about the client?
The client is London Legacy Development Corporation Ltd, alongside Three Mills Studio. The project is situated on an island in East London and was formerly a distillery but is now used as a centre for film, television and theatre production.
What is Appleyard & Trew's role on the project?
The project is to modernise a selection of ageing industrial buildings on the site, improve the digital infrastructure and bring greater use to redundant spaces, this in turn will establish new opportunities for businesses to locate at the Studios, increase job opportunities, as well as enhace the attractiveness of the Studios for TV and film production. Appleyard and Trew are acting as Quantity Surveyors on the NEC3 contract for the works. The scheme has involved significant challenges relating to the Listed nature of the buildings, the location of the works being within a film studio, and the adjacent school building.
What is the project value and when can we hope to see it completed?
The value of the project is £3.3 million and we are expecting to complete October 2022.
Matthew Steggall, Appleyard and Trew LLP Partner said: "It is always exciting to be involved in projects at unique locations, and they do not come more unique than a large film and TV studio. The project has had significant challenges from a QS perspective resulting in significant value engineering to meet the Clients budget. The nature of the site involves a historic Gin Still, a listed building at Custom House, and a screening cinema room. The age and status of the buildings have presented construction challenges that have been difficult to overcome, however, the final scheme will be an invaluable asset to the Client, and a successful project for Appleyard and Trew"