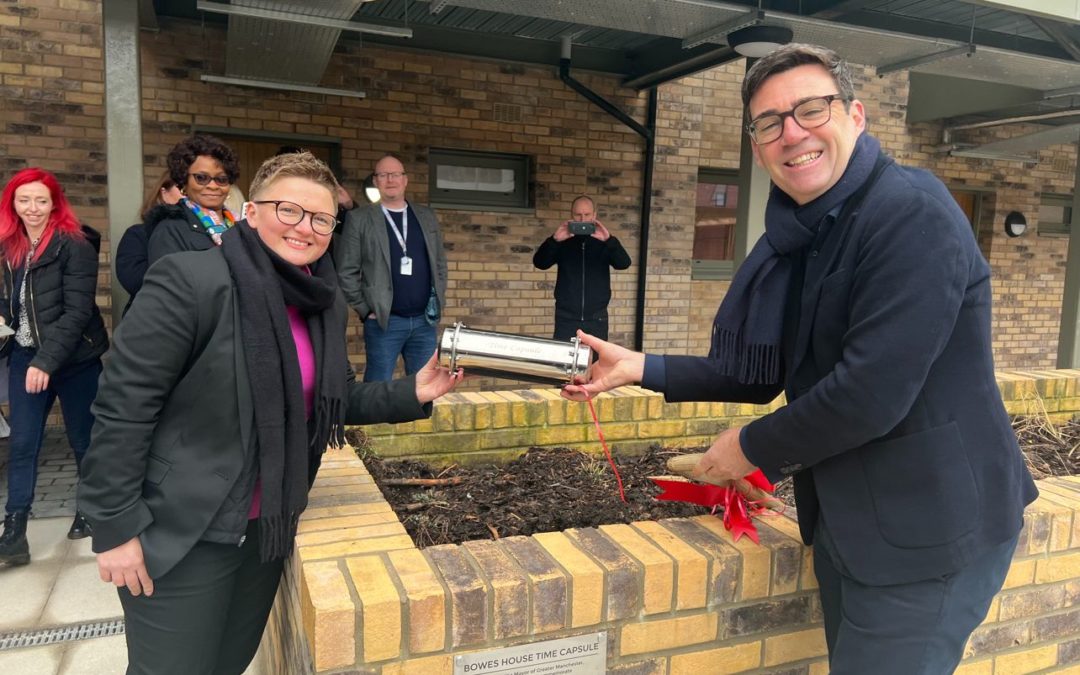 Great photos from the grand opening of Mosscare St Vincents Happi block at Bowes Street, Manchester.
This is the final apartment block of 5 projects on a 5 acre site consisting of:
72 Bed Extra Care Home
24 3&4 bedrooms for shared ownership housing
40 Apartments Happi block
130 Apartments for private rent
30 Houses for private rent
The opening was performed by Andy Burnham, Mayor for Greater Manchester and Bev Craig, Leader of Manchester City Council and Cllr Gavin White and Charlotte Norman, CEO of MSV Housing.
The focus of the project is creating a community with the people at the heart of the scheme.
A&T were Principal Designer on all the projects on the site and QS on the private accommodation.
Well done to Mosscare Developments Limited, St Vincents Housing, Rowlinson, Buttress Architects and everyone involved.